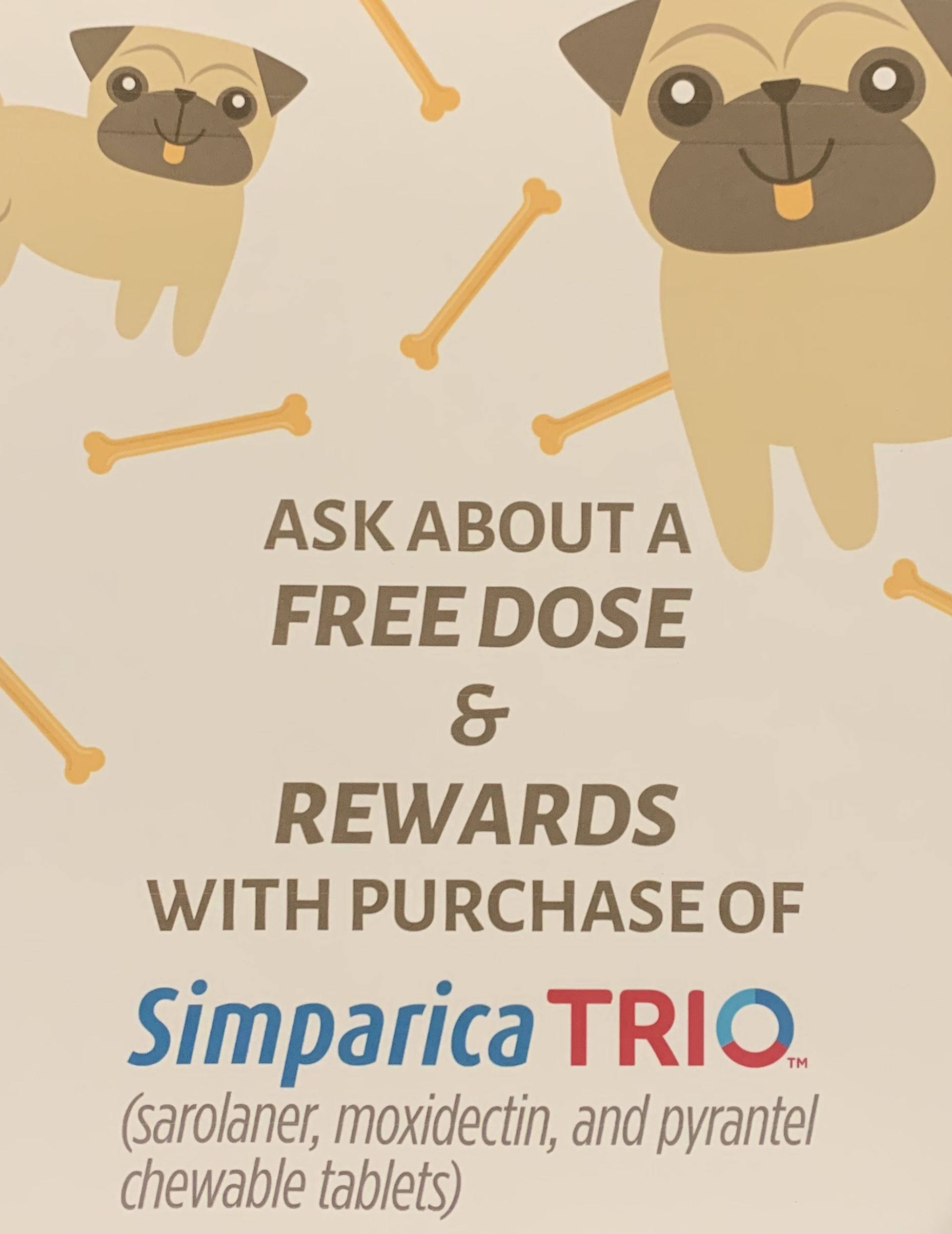 April is National Heartworm Awareness Month
During the month of April (April 1-30, 2021) we will offer *20% off heartworm testing*. Please call to schedule your pet's heartworm test. An exam will need to be scheduled if your pet is overdue for an annual exam and we book up several days in advance, so be sure to call us soon to schedule your appointment for April, as this offer is only good during the month of April.

To protect your pets from heartworms, we carry *Simparica Trio* which is a monthly chewable tablet that covers fleas, ticks, heartworms, roundworms and hookworms. With every 6 pack of Simparica Trio that is purchased, you can receive *one free dose* and you can also qualify for Zoetis rewards. Please ask us for more details.